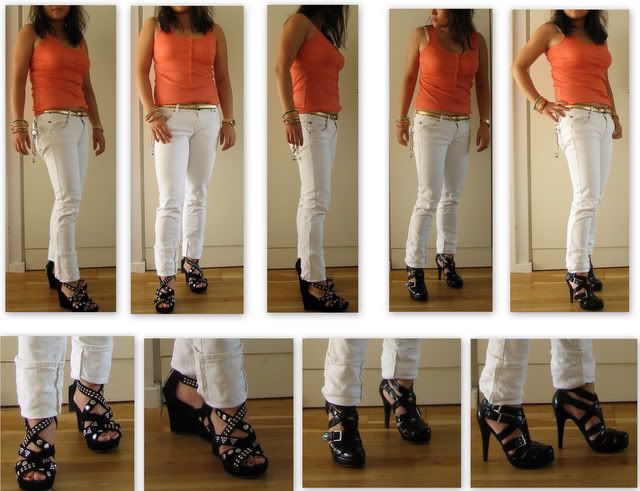 Jeg tog lige et par billeder igår efter afhentning af skoene i Bianco. Det er disse to par, henholdsvis model Wedge with studs og Rock Shoe.
Jeg er helt klart fan af Wedge with studs, men ikke helt så sikker med Rock Shoe. Begge er super behagelig at have på også Rock Shoe, den har en højde på 9cm, hvilket er helt perfekt. Jeg synes det er super cool med de tre spænder i siden som gør at skoen rocker, præcis som dets navn. Jeg kan allerede se den i mange outfits for umiddelbart synes jeg at den er let at style. Eneste er at jeg synes den er lidt for blank i overfladen. Så den er lige hjemme til en tænke pause.
Hvad synes I om dem?