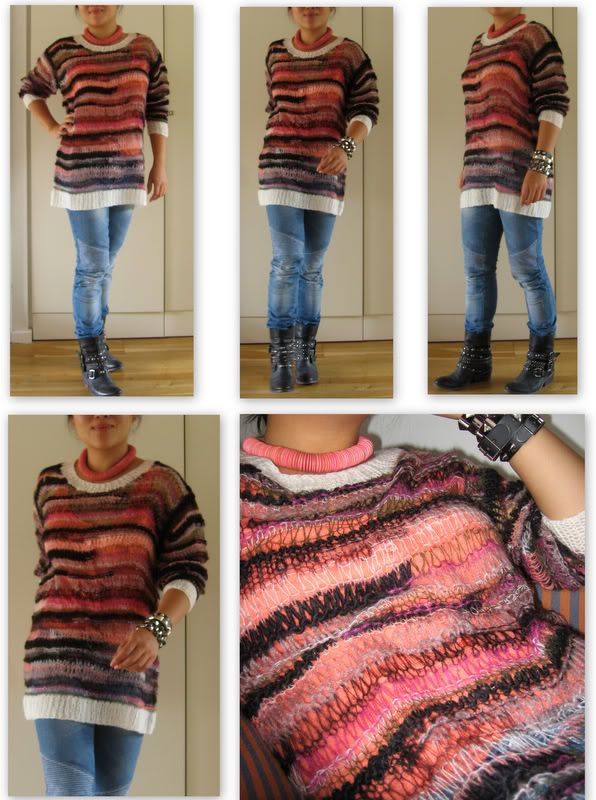 ... for the new knit sweater which reminds me of something Rodarte could had made.
Her prøver jeg min nye striktrøje som jeg fik med posten idag. Jeg har bare taget den over det jeg havde på i dag i forvejen. Så ikke så meget idé bag :-)
Jeg er glad for at jeg tog den en størrelse større så den er blevet lidt hyggeagtigt og længere i længden.
Det der er sjov med denne strik er at den tager farve af det man har på indenunder. Som I kan se har jeg en coral farvet top indenunder og den fremhæver de farver som er i familie med den. Så det glæder jeg mig til at eksperimentere lidt med for at se om strikken får et helt andet udtryk. På det sidste billeder sidder jeg i lænestolen og taler i telefon, derfor den lidt mærkelig stilling på billedet. Her kan man tydelig se hvor stormasket strikken er.